Central Proposals for an Education of Peace at CUMIPAZ Chile 2015
Global Embassy of Activists for Peace
Socialization of the results of the Educational Session's worktables.
The Educational Session of the CUMIPAZ Chile 2015 presented the conclusions of the central proposals of the four worktables, conformed of academic authorities, professors of universities and institutes of Higher Education in Latin America, United States and Europe, who deliberated on topics focused on an education for peace.
At the end of the simultaneous work day, a Plenary Session was opened in the Hall of Honor of former Chilean Congress for the presentation of the conclusions given by the moderators of each table.
These results were socialized by Dr. Julio Cesar Pineda, a Venezuelan diplomat and international analyst, and the final conclusions were presented by Dr. Hermelinda Alvarenga de Ortega, from Nihon Gakko University, of Paraguay, Secretary Pro Tempore of the ALIUP.
The analyzes were focused on Higher Education as a fundamental tool for raising ethics, values ​​and universal principles for professionals in America and around the world, with the aim of contributing to the integral human peace and a sustainable development.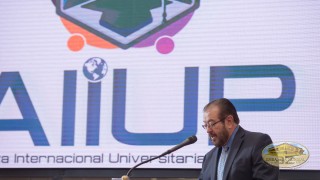 The analysis issued by Dr. Pineda focused on the convergence of the need to establish and implement an education system based on human rights, freedom, justice and peace; and for that it is crucial to implement the Chair for Peace in the educational curriculum at all levels of education.
"To include in educational and general information programs, the Culture for Peace and respect for human rights, with the peaceful settlement of international disputes and a sustainable development," said Dr. Pineda.
In the same way, each and every one of the peace education proposals was mentioned. These include: Promoting the establishment of new hierarchies with the objectives of Elementary and Higher Education, using as a foundation Education for Peace and integral happiness of the human being, along with the teachings of science, humanities and arts.

Also, the confluence in establishing paradigms of Education for Peace in the double dimension of the human being: in its rationality and affectivity in your brain and in your heart, in your spirit and your body.
And among other things, to promote cooperation between public and private educational institutions within the country, at a regional and international level, using the International Alliance of Universities for Peace (ALIUP) as a reference; with the particular aspiration of transforming the system, both in an elementary and secondary level, as a tool for building a culture of peace.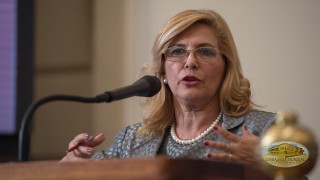 On her behalf, Dr. Ortega said: "Transmitting knowledge through interactive whiteboards, or through chalk or through blackboards, or through current technology is easy; but to train, educate, transmit and witness values, is what is asked of us and we are committed to the Alliance of Universities for Peace, a network of universities, an alliance of universities, internationalization of higher education."
This session allowed the union of different universities to join the International Alliance of Universities for Peace (ALIUP).
All the proposals will be used in the preparation of a final document of the Educational Session of CUMIPAZ 2015.
Details
Proyecto:
CUMIPAZ Peace Integration Summit