Global convergence 2017 for peace and sustainability: 3rd CUMIPAZ
Global Embassy of Activists for Peace
The Peace Integration Summit (CUMIPAZ), celebrates its 3rd edition. This year, the host nation is the Republic of Panama, internationally known as the bridge of the world, which will be the capital of peace during 2017. 
Once again, the GEAP calls upon social, parliamentary, diplomatic, political, judicial, academic, scientific, entrepreneurs, and environmental leaders of the world for dialogue and integration.
The purpose is to discuss the actions that States, civil organizations, private sector and supranational organizations are carrying out and propose to implement for integral peace, security and sustainability of humanity and of Mother Earth.
New session. In this third edition, CUMIPAZ presents another area for the analysis and presentation of proposals: Science for the Preservation of Life of Mother Earth and Human Being.
The following sessions will also be held: Educational; Policy, Parliamentary, and Diplomacy; Justice and Democracy; and Corporate Social Responsibility, which will take place at the PARLATINO headquarters from October 16th to the 21st.
Confirmed speakers. Official delegations from approximately 40 countries will meet at the Summit; among the personalities and authorities that have confirmed:
Luis Almagro Lemes, Secretary General of the OAS;
Noel G. Tijam, Supreme Court Judge of the Philippines;
Augustino Ramadhani, President and Judge of the African Court on Human Rights;
Jagdish Singh Khehar, President of the Supreme Court of India;
Rajendra Kumar Pachauri, Nobel Peace Prize 2007, president of the World Forum on Sustainable Development (WSDF);
Mariam Wallet Aboubakrine, Chair of the United Nations Permanent Forum on Indigenous Issues;
Emeralda Arosemena de Troitiño, commissioner of the International Court of Human Rights;
Ernesto Samper Pizano, former President of the Republic of Colombia.
Thematic. The event will create proposals focused on the promotion, defense and practice of human rights, quality integral education, sustainable development and new advances for the preservation of the life of Mother Earth and the human being.
The sessions will generate a document of proposals to conform the Official Declaration, which in turn, will become a work commitment and a guide of actions with monitoring and timely evaluation.
CUMIPAZ 2017: Panama, Capital of Peace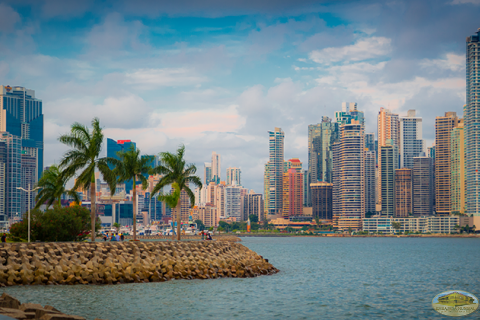 The Central American country, considered a rising power, is distinguished by its political-social stability and as a reference for cultural integration, dialogue and cooperation, since its multiethnic constitution.
CUMIPAZ also highlights the nation's interest in environmental care, with programs that promote the sustainability and protection of natural resources, much of which is focused on the Panama Canal.
The country is projected as a regional center of international organizations working in the field of human rights, humanitarian assistance, sustainable development, promotion of culture and knowledge, legal security and conflict resolution.
For these and other reasons, the board of directors and coordination of the Summit, considered Panama as the nation to host the 2017 edition.
Participation. To register and request more information, by email: cumipaz@embajadadeactivistasporlapaz.com, and the registration link that is on this page.
All CUMIPAZ 2017 sessions will be streamed live online through the official website: http://embajadamundialdeactivistasporlapaz.com/en/cumipaz
Details
Proyecto:
CUMIPAZ Peace Integration Summit