Yanibel Abrego Smith | Inaugural Gala, CUMIPAZ 2017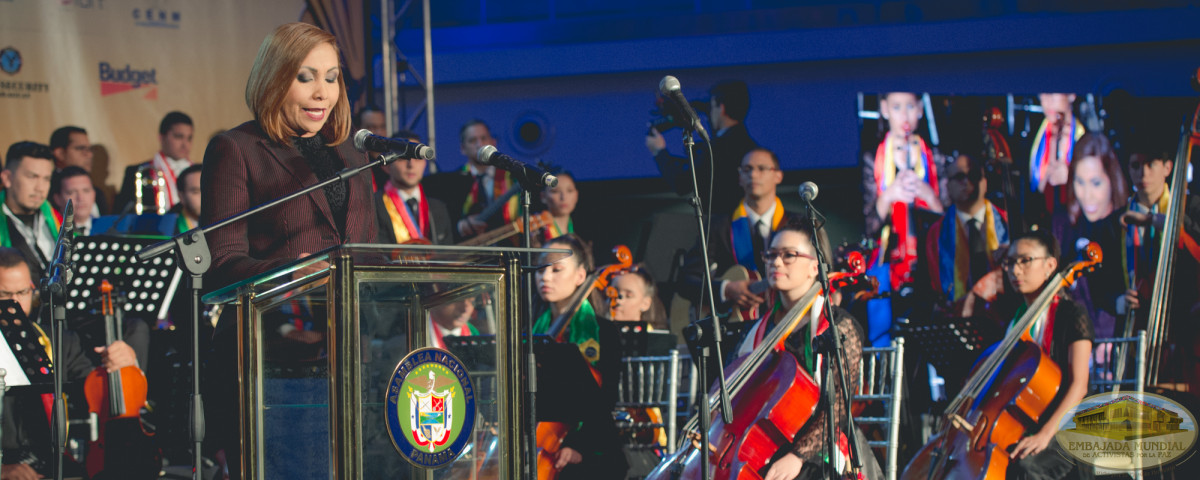 Goodnight. Music is the best instrument to pay homage to peace, a language that does not need translation and it is like a balm for the spirit.
As president of the first state body, I welcome the members of the Symphony Orchestra of the Global Embassy of Activists for Peace. An initiative that is part of the Summit, which takes place this week at the headquarters of the Latin American Parliament. The orchestra that will delight us today is part of the program "The power of music for peace and happiness of the integral human being". An excellent initiative that will help convey the importance of peace in the world.
As a parliament we give special value to culture and music, it is one of its sources, that is why we created an address with the purpose of promoting it. Thanks to the members of the orchestra and those present for sharing this concert with us, which is a tribute to peace. Be all cordially welcome. Goodnight.
Details
Date:
access_time Tue, 10/17/2017 - 19:30