Donate Blood | Panama students get ready to save lives
Global Embassy of Activists for Peace
Donate Blood | Panama students get ready to save lives
The volunteers of the Global Embassy of Activists for Peace (GEAP) in Panama, on May 27 and 28, socialized the Communication Education Program for the Formation of a Culture of Voluntary, Altruist and Regular Safe Blood Donation (PEC LIFE), in the Metropolitan University of Education, Science and Technology.
Under the Integral Program Life is in the Blood, the Activists for Peace of the human family, through awareness campaigns and blood donation marathons, aim to support the National Blood Program of the Republic of Panama.
More than 1100 students during the day, evening and night shift received talks about the situation the blood banks of the nation are facing and how through voluntary blood donation it is possible to stock the health centers and help those who need a blood transfusion.
To increase participation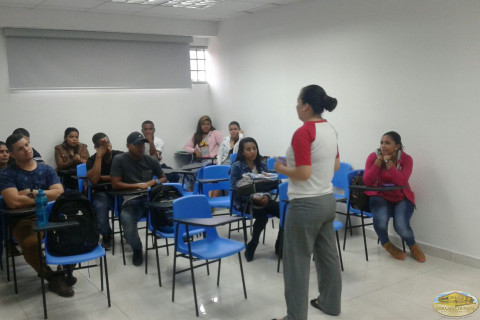 Activistas de Panamá buscando incrementar la participación de los estudiantes en las jornadas de donación de sangre
In addition, the volunteers through the expositions invited the students to participate in the 9th International Blood Drive Marathon the GEAP will carry out in this house of studies in June.
PEC LIFE is based on the principles and positive values of the integral human being and strengthens the culture of regular and altruist donation with the goal of increasing the active participation of the citizens to save the lives of three people and reach the happiness of the Panamanian family.
Details
Date:
access_time Saturday, May 27, 2017