Proposal of actions to stop the causes of climate change
Global Embassy of Activists for Peace
See Gallery
Rajendra Pachauri, Nobel Peace Prize 2007, presented the keynote address entitled: "2018, the reality of climate change and what we can do as citizens to curb and mitigate its effects" discussed during the Session Science for the preservation of the life of Mother Earth and of the human being in CUMIPAZ 2018.
Pachauri emphasized his concern about the risk of wildlife, food security, increased water scarcity, forest fires, flooding, and indicated that some of the following acts are:
· Carbon dioxide emissions
· Fishing areas
· Damage to planting areas and forest products
· Cement production
· The burning of natural gas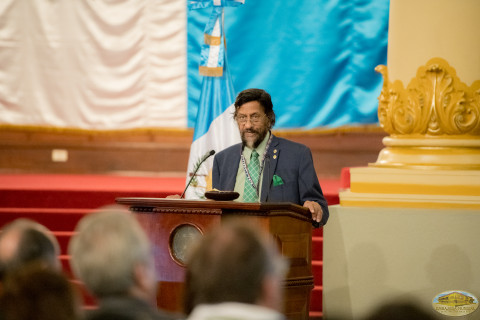 He also stressed that currently, the Earth is 50% below the capacity to deal with the load and the increase in concentration of carbon dioxide and nitrogen dioxide that directly affects the environment.
"Climate change, in my opinion, is a huge threat to peace, I believe that an organization like CUMIPAZ can make a big difference," he said..
Favorable actions
As an approach, Pachauri indicated that the reduction of fossil fuel consumption, the use of plastics and clean energy sources are some of the actions that provide the opportunity to minimize the destruction of the planet.
"We need to change our lifestyle, reduce the emission of these greenhouse gases, bring concentration levels down to its most acceptable level."
To conclude, he invited CUMIPAZ to join the POP (Protect Our Planet) movement, which brings together educational institutions to share knowledge about climate change.
Details
Proyecto:
CUMIPAZ Peace Integration Summit