Argentines receive talks of awareness: Life is in the Blood
Global Embassy of Activists for Peace
Argentines receive talks of awareness: Life is in the Blood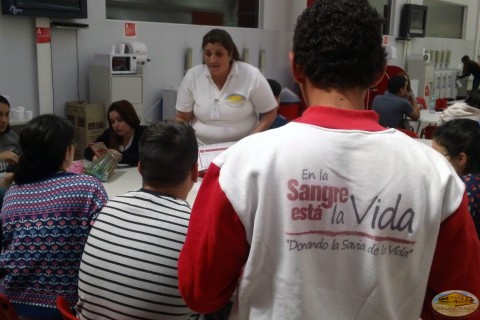 The Global Embassy of Activists for Peace (GEAP) in Argentina, through the Integral Program "Life is in the Blood", implements the Communicational Educational Program for the formation of a culture of voluntary and regular donation of safe blood PEC LIFE.
In order to increase the active and effective participation of citizens in voluntary blood donation, peace activists held awareness talks in the provinces of Chaco, Córdoba and Mendoza.
PEC LIFE is the first strategic component of the "Life is in the Blood" Program, which aims to strengthen the culture of voluntary, altruistic and regular donation of safe blood in the human family.
Employee awareness
Continuing with the objectives, the volunteers of the GEAP in the framework of the 6th International Blood Drive Marathon, developed activities in educational institutions, companies and public places.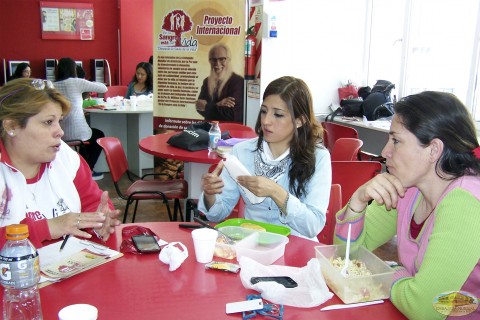 One of the companies that opened its doors to this initiative was Allus Global BPOCenter, which allowed its 1,105 employees to receive a talk with the aim of raising awareness among the population about the importance of voluntarily donating blood.
600 employees from Allus Chaco branch, 193 from Córdoba and 312 from Mendoza, participated in the talks. At the end, the workers were invited to participate in the next days of blood donation.
The GEAP in Argentina continues carrying out the blood drives, in order to guarantee the blood supply and its components to all the people that require it.
Details
Date:
access_time Tuesday, September 15, 2015