Blood donation marathons impulse the active participation of the citizens
Global Embassy of Activists for Peace
Blood donation marathons impulse the active participation of the citizens
Volunteers of the Global Embassy of Activists for Peace (GEAP) were invited by the Sub secretary of Culture of the city of Olavarria, to the cultural event "Domingos a la gorra" that was carried out on the pedestrian street Jesus Mendia.
The GEAP during four consecutive Sundays (from January 8 to the 29) developed blood drive marathons under the Integral Program "Life is in the Blood", which aims to increase the active and efficient participation of the citizens with the purpose of guarantying the supply of blood to the people who need it. 
In addition, it contributes to the formation of a voluntary, altruist and regular culture of safe blood donation..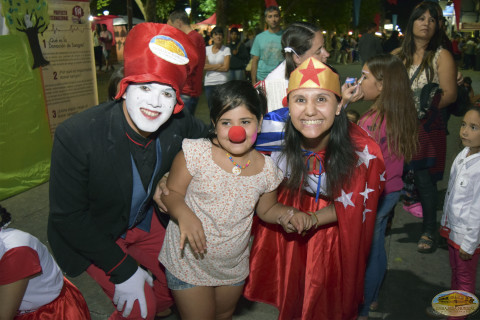 Educated since their childhood
Through puppet and mime shows, and costumes, the activists taught the benefits of donating blood to the children. They also enjoyed music, art expositions, paintings, typical dances, games, among other activities. 
Awareness campaigns
The citizens received flyers with information on the importance of being voluntary donors, the requisites and how you can participate in this voluntary act. A database was created as a result of this activity and the people that constitute this list will be called for future marathons.
The awareness campaign reached more than 4,500 people and counted with the support of the media of the locality.
Details
Date:
access_time Sunday, January 29, 2017