166 members of indigenous peoples attended the 4th Regional Meeting
Global Embassy of Activists for Peace
166 members of indigenous peoples attended the 4th Regional Meeting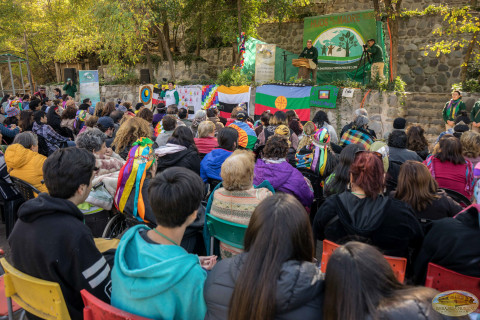 The Global Embassy of Activists for Peace (GEAP) in Chile held the 4th Regional Meeting of the Children of Mother Earth, at the El Toro campsite, located in Cajón del Maipo in the city of Santiago. This event was attended by 166 representatives of indigenous peoples of the country.
The purpose of the meeting was to establish a space open to dialogue and reflection, to strengthen and defend the rights of indigenous peoples, their knowledge and ancestral knowledge for the protection, care and restoration of Mother Earth.


The indigenous representatives present came from the northern desert to the forested south as:
The Aymara,
Quechua,
Diaguita,
Chango,
Kolla,
Rapa Nui,
For the first time, members of the Selk'nam people made an appearance. This community is considered extinct due to an unrecognized genocide.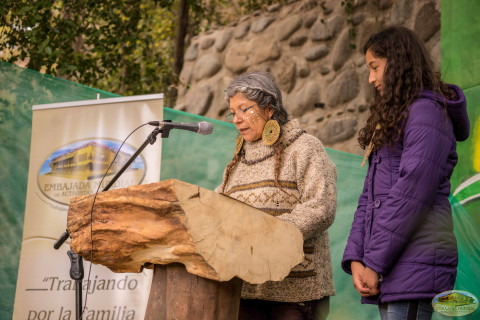 Expressions and proposals
To begin the meeting, the natives offered their prayers to Mother Earth (Ñuke Mapu, Pachamama or Ipachay) to ask permission and an excellent day's work.
Next, the participants settled in 11 work tables, where they proposed actions related to the conservation and restoration of the Earth, cultural protection of the indigenous peoples and the proposal of the indigenous peoples for the inter-American environmental charter, among others.
The group "Machaq Mara" with its universal Andean interpretations paid homage to world peace, likewise, they made mention of the problems that the indigenous communities are currently facing, they also expressed that love and the power of prayer can do and can it is the only thing that human beings can do.
The conclusions of the work carried out during the Meeting were delivered to the national coordinator of GEAP, Patricio Lara. (See: Conclusions presented at the 4th Regional Meeting of the Children of Mother Earth in Chile)
At the end of the meeting, the representatives of the indigenous peoples thanked the GEAP for having gathered all of them to work under the same objective: the defense of their rights and the protection of Mother Earth.
Details
Date:
access_time Saturday, April 8, 2017