Opening Remarks by Gabriela Lara, Director General of the GESP - CSR Session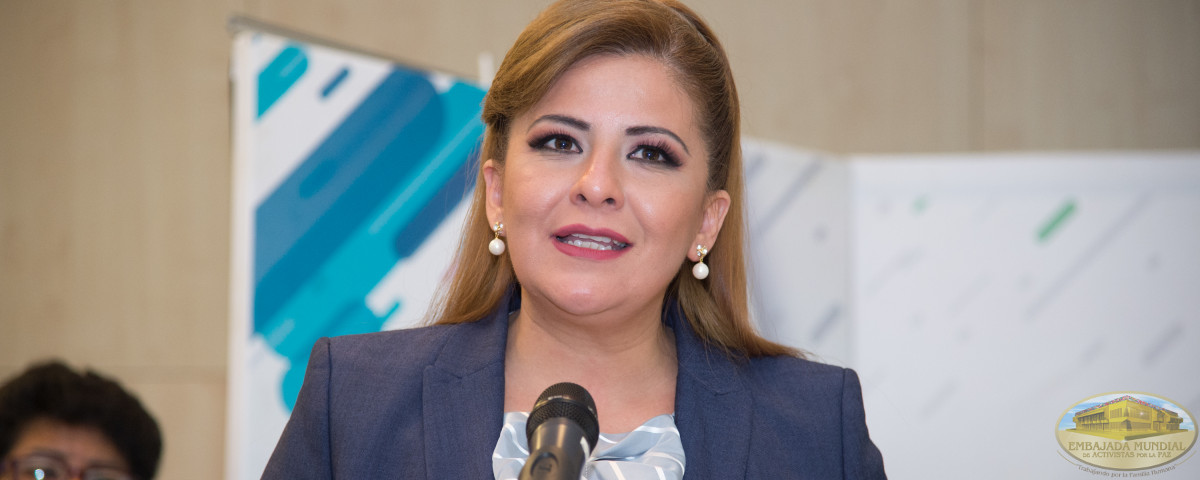 Good morning, honorable vice-mayor of the city of Panama, Raisa Banfield; Honorable Deputy Minister of Labor and Development of Panama, Zulphy Santamaría; Attorney for Human Rights of Guatemala, Augusto Jordán Rodas; to all our special guests: thank you very much in the name of Dr. William Soto Santiago, for accompanying us in this session of Corporate Social Responsibility and for the great effort that each one of you has made to get here to Panama.
The objective of the Corporate Social Responsibility Session, within the Peace Integration Summit, is to create awareness in the business community to implement social responsibility based on values, ethical principles and, above all, to promote the sustainability of Mother Earth.
Through the Global Embassy of Activists for Peace, we understand that one of the most important objectives of this vision of doing business is precise to promote the respect and dignity of the human being.
I want to go on to read the words of our Ambassador, who was not able to be present, but through this letter, through this message he wants to explain and describe what his concept of Corporate Social Responsibility is, and why we should approach this topic within the Peace Integration Summit.
"The concept of corporate social responsibility has evolved to integrate and complement a holistic approach to human rights and the rights of Mother Earth.
On the other hand, companies and corporations that fail to insert themselves in this new logic of compliance with CSR indicators run the risk of being outside of corporate ethical commitments examined by a consumer who is more aware, informed and demanding about the day to day compliance with international standards.
In some theories, Corporate Social Responsibility is: "Doing business based on ethical principles and adhering to the law".
For the Global Embassy of Activists for Peace, we understand at the Embassy that CSR is a business vision that must first and foremost be based on respect for human beings and Mother Earth, and the commitment of companies to carry out in their environment an active contribution to social, economic and environmental improvement, but on the basis of justice, equity and for the protection of Mother Earth, and to achieve the peace and happiness of the integral human being and nations.
From the Global Embassy of Activists for Peace, we see the need to address the issue of peace from an economic point of view, through the business sector as a direct agent of this dimension and as a social agent with the capacity to transform societies.
It is fundamental to integrate the business sector with the entire human family to work for peace, by raising awareness on decision-making on an ethical basis; that is to say, it is of fundamentally important to promote a responsible business leadership in order to obtain responsible investments that positively impact the human family.
We must work to make CSR known as an opportunity for growth, not only within companies but as a development factor within the communities and as a pillar of sustainability to achieve integral peace".
-Dr. William Soto Santiago-
Details
Date:
access_time Tue, 10/17/2017 - 09:00