Mexico│60 mayors pronounce in favor of Mother Earth
Global Embassy of Activists for Peace
Mexico│60 mayors pronounce in favor of Mother Earth
60 municipal governments of Mexico spoke in favor of the recognition of Mother Earth as a living being, by issuing a document approved by the council of each entity, which expresses its commitment to the disclosure of the rights of the planet Earth.
From May 24 to August 31, the Proclamation of the Constitution of the Rights of Mother Earth promoted by the Global Embassy of Activists for Peace (GEAP) was socialized. Likewise, the Proclamation was read in public meetings and events to inform the content of the document to the councilors, officials and the general public. (See: List of institutions in Mexico that issued a proclamation in favor of Mother Earth)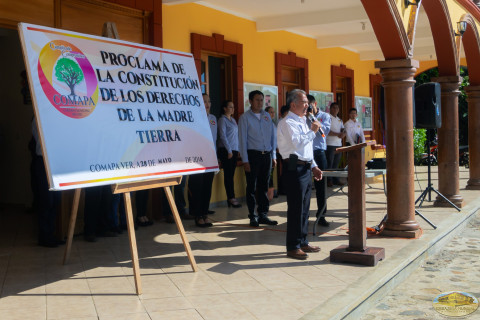 The governors proposed to work with the media to integrate the citizens. Also, it would be necessary to promote the rights of Mother Earth in the education sector.
In the same way, they proposed to carry out recycling and reforestation days; likewise, there was talk about establishing fines to those who throw garbage in public spaces, with the aim of reducing the damage caused to planet Earth.
Details
Date:
access_time Tuesday, July 31, 2018