Indigenous Peoples participate in the 1st Regional Encounter of the Children of Mother Earth
Global Embassy of Activists for Peace
Indigenous Peoples participate in the 1st Regional Encounter of the Children of Mother Earth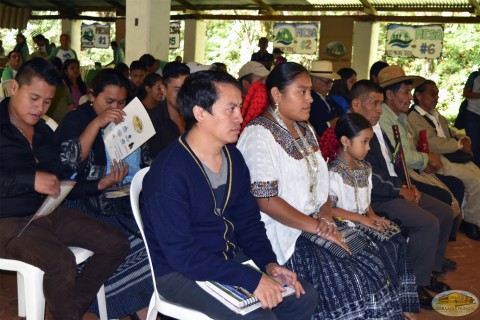 The Global Embassy of Activists for Peace (GEAP) in Guatemala, through the International Children of Mother Earth Program, held the 1st Regional Encounter of the Children of Mother Earth in the Imperial City of Cobán, Alta Verapaz.
In Las Victorias National Park, 64 representatives and leaders of the indigenous peoples of the region: Q'eqchi ', Achí and Poqomchí, populations of San Juan Chamelco, Sesibche and Lanquín, and Activists for Peace, were present during the event.
The meeting was attended by the representative of the indigenous beauty Rabin Cobán, Angelica Concepción Cucul Choc; citizen for peace, Cesar Augusto; And Carlos Roberto and Zacarias Col Tun.
Likewise, the ancestral mayors, José Ayala, representative of the National Council of Protected Areas (CONAP); The representative of the departmental governor Estela Ventura, and authorities of academic and cultural institutions of Guatemala:
Academy of Mayan Languages ​​of Alta Verapaz.
Association of Indigenous Women of San Juan Chamelco.
House of Culture.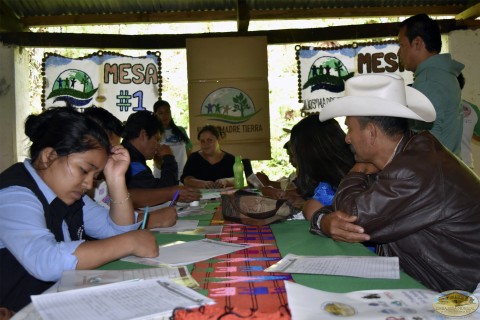 Contributions in favor of Pachamama
Prior to the event, the Association of Spiritual Guides of the linguistic community Q'eqchí made a request of consent to Mother Earth; the atmosphere was flavored with incense while listening to marimba notes of the Paa Paacon Village accompanying native instruments.
The opening ceremony was given by the representative of the departmental government Simaj, and Andrés Cuz, of the Technical Institute of Natural Resources of San Juan Chamelco (ITERN), who expressed words of welcome and thanks to the participants.
The meeting consisted of seven working tables, which dealt with environmental issues, with the aim of generating proposals based on the ancestral knowledge of the indigenous peoples.
At the end of the activity, the conclusions presented by each working table were read. After approving the contents of the document, the signing of said document was carried out. And those who could not sign, left the impression of his right thumb.
Subsequently, the documents were handed over and the proposals were read in plenary. Lastly, the Declaration of the Regional Encounter was read and signed.
Details
Date:
access_time Tuesday, September 20, 2016