Celebration | The GEAP enhances the culture of 55 indigenous peoples in Peru
Global Embassy of Activists for Peace
Celebration | The GEAP enhances the culture of 55 indigenous peoples in Peru
International Day of the World's Indigenous People
At a fair organized by the Division of Education and Cultural Extension Division of the emblematic Lima Legends Park, the Global Embassy of Activists for Peace (GEAP) in Peru, joined the celebration of the International Day of World's Indigenous Peoples.
The activity was carried out in the central courtyard of the Ministry of the Environment, where members of this institution, peace activists and the general public participated.
Volunteers from the Environmental Movement "Guardians for the Peace of Mother Earth" gave talks about raising awareness among children, youth and adults about the importance of caring for Mother Earth.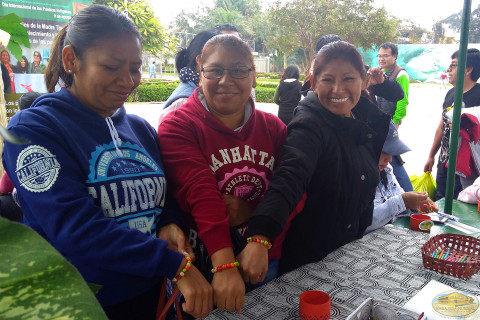 In harmony with Mother Earth
The guardians presented works of puppets, colored with the smallest and favored the making of bracelets made from seeds originating in the Peruvian jungle.
Guardians presented puppet shows, they colored with children and helped make bracelets from seeds from the Peruvian jungle.
They also emphasized the importance of indigenous peoples, who for many years through their customs and ancestral culture have been in harmony with Mother Earth and in favor of her conservation.
Living in Peru
Activists for peace in Trujillo also joined the celebration through a fair. During the lectures, they showed a map with the locations of the 55 indigenous communities that live in Peru.
The main communities that are known in the nation are:
Quechuas,
Ashanincas,
Aimaras, and
Awajun.
The activists of the GEAP closed the event with the presentation of the International Program "Children of Mother Earth", which aims to organize activities and carry out actions along with indigenous peoples in order to strengthen and defend their rights.
Details
Date:
access_time Wednesday, August 9, 2017