Argentina: Environmental fairs for the preservation of wildlife
Global Embassy of Activists for Peace
Argentina: Environmental fairs for the preservation of wildlife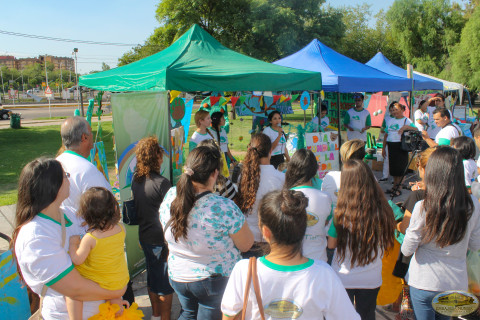 Because of the urgency to fight against the crimes against the environment and avoid consequences in the environmental, economic and social field, the Global Embassy of Activists for Peace (GEAP) in Argentina celebrated World Wildlife Day with a parade and environmental march at the Central Park in Mendoza.
The event was supported by Councilman Fabian Forquera, the Environmental Department, the Marina Chapanay community of the Organization of the Indigenous Nations and Peoples in Argentina (ONPIA), the Popular Assembly of Water, the city of Mendoza and GEAP representatives.
Through the International Program Children of Mother Earth, an environmental event was held, where the Guardians for the Peace of Mother Earth spoke on three topics:
World Wildlife Day
The Recognition of Mother Earth as a living being
The Program Children of Mother Earth and the Environmental Movement "Guardians for the Peace of Mother Earth"
More than 350 people visited the Fair for the Peace of Mother Earth, which raised awareness in the citizens on the care and preservation of wildlife.
Declaration of municipal interest
Councilman Forquera delivered unto the coordination of the GEAP a declaration of municipal interest from Guaymallen, regarding this international celebration. At the same time, the Popular Assembly of Water, with their representatives, gave thanks for the invitation made to attend the event.
On their part, the members of the Guarani and Huarpe indigenous communities expressed their gratitude towards the GEAP for giving lessons in favor of caring and restoring Mother Earth.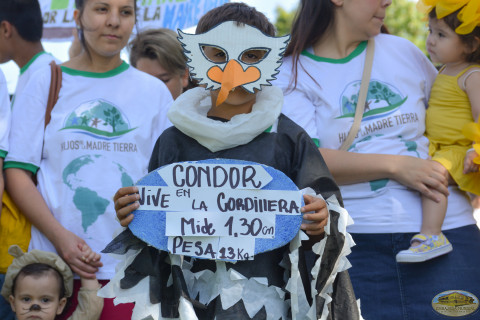 It is worth mentioning that the Maritna Chapanay community of the ONPIA presented a module of crafts and native plants of the area. At the same time, three representatives of the Environmental Department gave recycled bags to the public that came with information on environmental protection.
The event concluded with the presentation of cultural, drama and musical interventions, each one honoring the environment.
High records
According to the Wildlife Foundation, Argentina possesses 529 endangered species, among them, reptiles such as the green turtle and the boa constrictor; birds such as the vinous parrot, bird bell, Ruddy-headed Goose, austral flamingo, toucan and imperial cardinal.
Among the mammals, we find the Huemul, deer, wildcat, tiger cat, jaguar, ocelot, skunk, guanaco, vicuña, and anteater.
Details
Date:
access_time Friday, March 3, 2017