650 Mexicans receive awareness talks for a culture of blood donation
Global Embassy of Activists for Peace
650 Mexicans receive awareness talks for a culture of blood donation
With the aim of contributing to the formation of a voluntary, altruistic and habitual blood donation culture, volunteers from the Global Embassy of Activists for Peace (GEAP) in Mexico, gave awareness talks in the Faculty of Agronomy of the University Autónoma de Nuevo León (UANL) on February 22.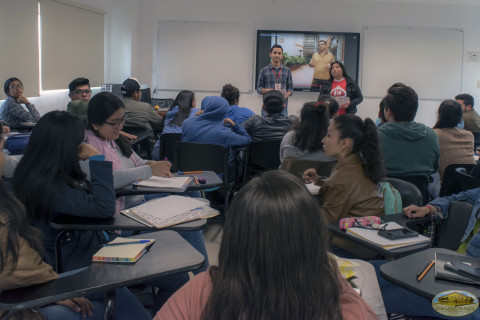 650 people attended the event.
The activity carried out under the Integral Program Life is in the Blood, was attended by 650 people and was carried out in coordination with the State Blood Transfusion Center.
On February 23, the blood drive was held, where a total of 22 effective units were reached. Likewise, 29 Mexicans were incorporated to voluntarily participate in the solidarity campaigns organized by the institution.
The GEAP through this program of social intervention promotes the principles and positive values of the human being for participation, commitment and citizen solidarity.
Details
Date:
access_time Friday, February 23, 2018