Edna Rodríguez | Differentiates the brand and generates happiness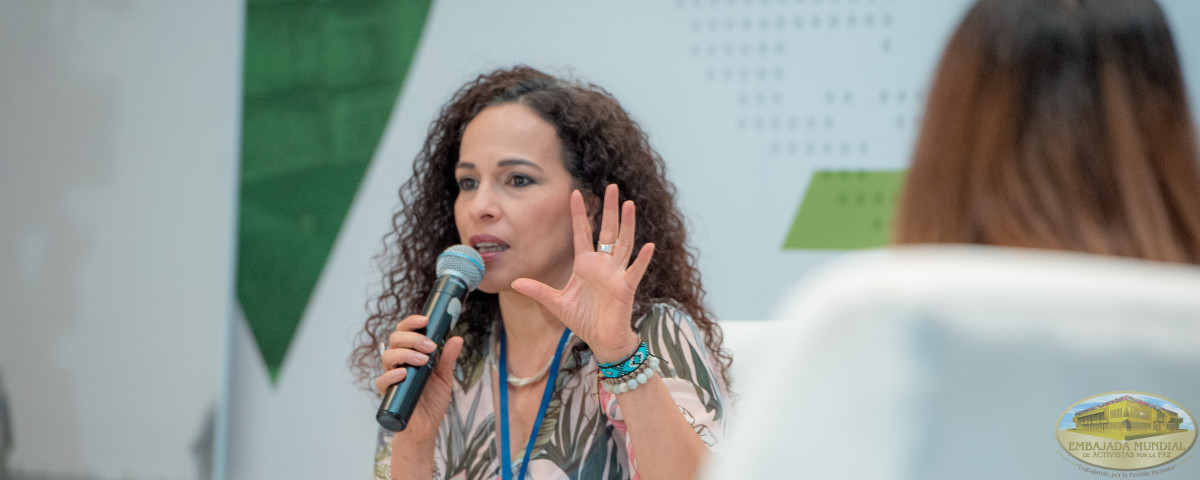 Well, good afternoon.
We are in a very interesting panel. We are going to have Unilever and BAC Credomatic here talking to us about happiness, sustainability, and good practices in those companies, in the topics that interest us all; that again we are going to work on the harmonization of the environment with business and, therefore, because here we are going to know very interesting things.
I invite Cristina Bonillo Olivares to pass, then. Cristina is Spanish, has a Master's degree from the Complutense University of Madrid in Journalism and Communications; has worked in organizations such as Europa Press and AFAIJ in Spain. In October 2008, she began her professional career in Latin America, specifically here in this country, in Guatemala. Go ahead, let's welcome her.
She began in Guatemala as a reporter for the Free Press and also as a communications professor at the Rafael Landívar University. Then she was part of the communications team of the Embassy of Spain in Guatemala, as a Senior Press Officer. Cristina is currently Director of Unilever's Sustainable Businesses and Corporate Communications for Central America, Colombia, and Ecuador, where she leads the implementation of the Sustainable Living Plan and the Sustainable Nutrition Strategy of Unilever in said region. Welcome.
And now we have another guest who is also going to bring us a wonderful presentation. I had the opportunity to listen to his conference in Guatemala this year also, at the Embassy's Social Responsibility event, and the truth is that BAC Credomatic's practices are quite interesting.
So we are going to receive José Carlos Gómez, who is the Head of Sustainability at BAC Credomatic here in Guatemala.
Let me introduce José Carlos. José Carlos is Head of Sustainability at BAC Credomatic. In his academic training, he holds the title of marketer, broadcaster and radio producer; certified as a consultant in matters of sustainability by the Association of Entrepreneurs for Development of Costa Rica; has certifications in matters of corporate social responsibility and a diploma of employment inclusion for people with disabilities. He has 10 years of experience as a lecturer and facilitator; is a professional volunteer advisor in personal finance, corporate volunteering in habitat for humanity, and the Ronald McDonald Foundation; and is a contributor to the Valentina Program of FUNSEPA.
Let's also welcome José Carlos, and then let's start this panel.
So, let's start with your presentation. You are going to talk about all these things that are within the framework of sustainability and the happiness and harmony that Unilever as good practices. Then welcome.
Details
Date:
access_time Tue, 10/02/2018 - 00:00