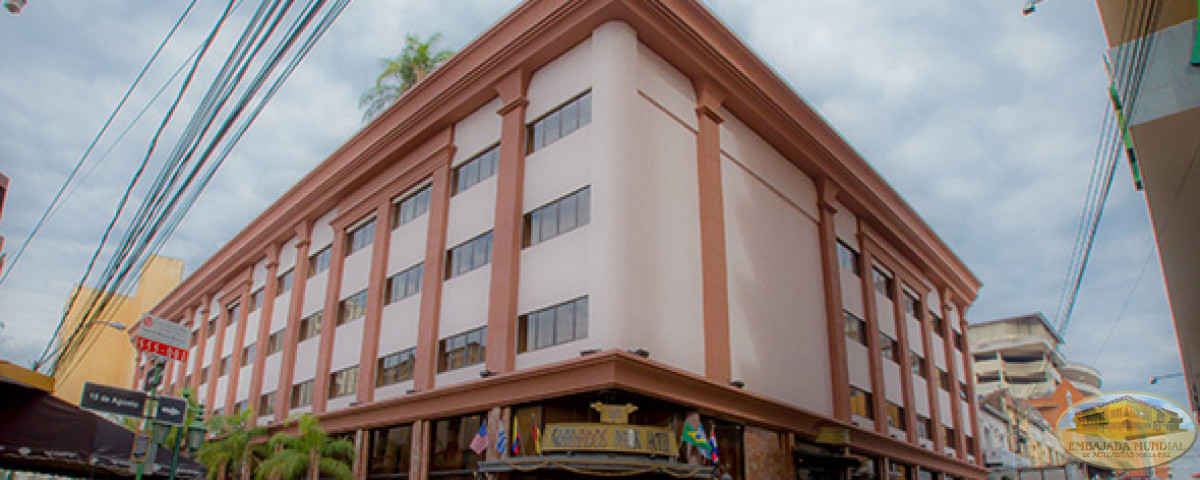 HOTELS
THE GRANADOS PARK HOTEL and LAS MARGARITAS HOTEL are the summits official hotels for the lecturers, special guests, National Coordinators and the International Board of Directors of the GEAP.  
From October 3rd to the 7th, the GEAP will cover the costs of preselected LECTURERS from the Judicial Session, Academic Session and the Diplomatic Session, whose governments and organization will not cover the costs. The hotels have various rooms reserved and blocked for the Summit.
Description                     
Granados Park Hotel
Las Margaritas Hotel

Physical Direction

Telephones

Website    

Estrella Esq. 15 de Agosto

Asuncion, Paraguay

Tel. 595-21-497921

Estrella Esq. 15 de Agosto

Asuncion, Paraguay

Tel. +595-21-448765

Rooms

Rate per night

Jr. Suite Single Queen US$120

Jr. Suite Double Queen US$140

Jr. Suite Double Room King US$160

Deluxe King Suite US$180

Executive King Suite US$200

Premium King Suite US$250

55 reserved rooms for the GEAP

Standard Double US$79.31

Standard Double Room US$74.13 a US$79.31

Jr. Suite Double Room King US$84.48 a US$89.66

Executive Suite US$89.66 a US$94.83

 

 

30 rooms reserved for the GEAP

Breakfast
Includes American breakfast buffet at the Restaurante Il Mondo.
Includes American breakfast buffet at the hotel restaurante from 6:30 am to 10:30 am
Internet
Wi-Fi
Wi-Fi

Check In

Check Out

1:00 pm (13 hours)

11:00 am (11 hours)

1:00 pm (13 hours)

11:30 am (11:30 hours)


*The Granados Park Hotel has a limited amount of Suites with King Beds and the same are subject to availability. The rates include the 10% IVA, transportation from the airport to the hotel and from the hotel to the airport in groups. 
*The room rates do not include services and food expenses that are charged to the room or any other cost within the hotel that must be covered by the guest and guaranteed with a credit card.
*Rates applicable to the 55 rooms at the Granados Park Hotel and the 30 rooms at Las Margaritas Hotel. These rates are not guaranteed for additional rooms. The reservations will be made in the order they are received.  With the confirmation of the reservation, each guest must provide their credit card information to guarantee the reservation and cover the costs not included that were mentioned above.