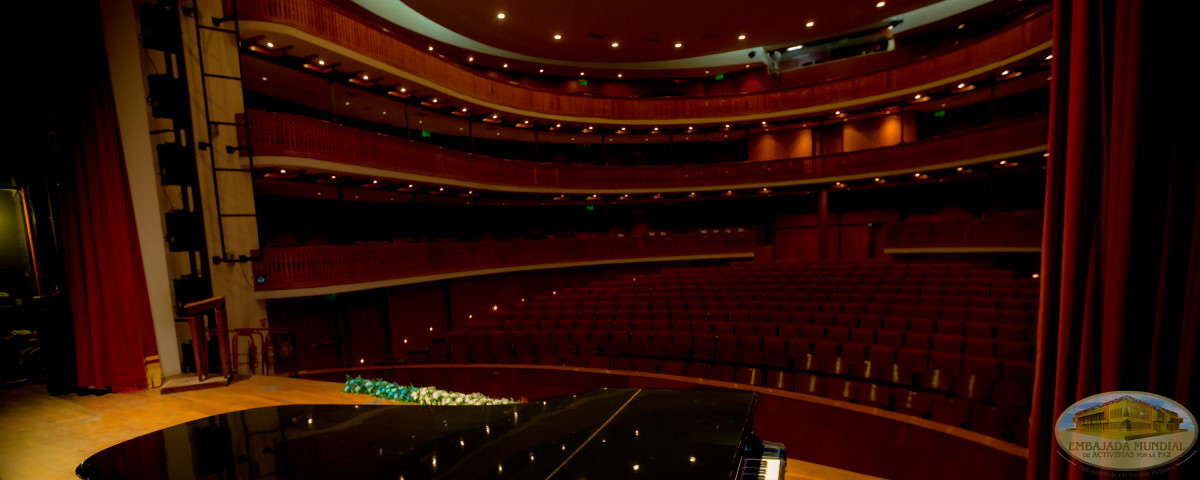 CUMIPAZ 2016 will offer a Peace Integration Symphonic Concert during the Inaugural Gala
The event will benefit the renowned Orchestra of Recycled Instruments of Cateura, which will enliven the night along with the Symphonic Orchestra of the GEAP 
«Music is a power that transforms societies…» Dr. William Soto, executive president of the GEAP.
To welcome the guests to the Peace Integration Summit - CUMIPAZ Paraguay 2016, the GEAP has programmed an Inaugural Gala at the iconic Municipal Theater Ignacio A. Pane in Asuncion, on October 4th, where they will offer a Peace Integration Symphonic Concert that, apart from honoring the guests, will also be a benefit for the globally renowned Recycled Instruments Orchestra of Cateura. 
The GEAP announces that by using music as a universal language, this event will unite important academic, political, business authorities, activists for peace and other citizens, with the purpose of supporting this prominent musical group.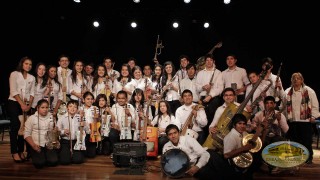 The Recycled Instruments Orchestra from Cateura, is composed of children and youths of limited resources that live in the Bañada Sur community, close to the Cateura landfill in Asuncion, and directed by Favio Chavez, environmental technician. This orchestra is characterized by interpreting musical works with instruments created from trash rescued from the landfill.
The objective of the Orchestra is to develop a formation process, aimed at children and youths that live in poor conditions and in a state of vulnerability, through music as an element of motivation and promotion, so they can live experiences that will help them learn, stay in school, develop their creativeness and have access to opportunities that will help their future. 
Musical Interpretations
They have currently been invited to perform in over 18 countries; their topic is: "The world gives us garbage, we give back music." During the Peace Integration Symphonic Concert they will participate with various musical pieces; within their repertoire they have classical, Folkloric, Paraguayan and Latin American music. (See video: 5º Sinfonía de Beethoven Orquesta de Reciclados Cateura – Teatro Carre, Amsterdam 2014)
Another musical presentation will be in charge of the Symphonic Orchestra of the GEAP, made up of musicians from different countries (children, youths and adults), that form part of the project "The Power of Music for the Peace and Happiness of the Integral Human Being", which is being developed by the GEAP to promote music as a fast and effective instrument to sow values and principles in present and future generations. The Orchestra is characterized by interpreting their musical pieces in the frecuency for peace, 432 Hertz. (See project)
Where the concert will take place
The Municipal Theatre Ignacio A. Pane, will be dressed in its finest to receive representatives from different countries and Paraguayan citizens that will participate in this international high level meeting; the iconic building, was formally the Chamber of Sessions of the National Congress (1843), but by 1855, they changed their administrative face for one linked to the arts. Since then, it has been considered as the greatest center of cultural gathering in theatre and musical terms, a national heritage. (http://www.teatromunicipal.com.py/)
Entrance
The event will be held at 7:30 pm on Tuesday, October 4th, the cost to attend the concert will be 15.000 guaranies (local currency), and all proceeds will be donated to the Casa Cuna Foundation.
The president of CUMIPAZ, Dr. William Soto, believes that music allows humans to bring out their most noble sentiments, and motivates them to do good deeds, he states: "Music is a power that moves the body, spirit and soul of the human being."
For more information, please contact us at the following email:  cumipaz@embajadadeactivistasporlapaz.com
View: Global call for CUMIPAZ 2016.