MUNICIPALITY OF CORDOBA RECOGNIZES THE LABOR OF THE ACTIVISTS FOR PEACE
Global Embassy of Activists for Peace
MUNICIPALITY OF CORDOBA RECOGNIZES THE LABOR OF THE ACTIVISTS FOR PEACE
The Global Embassy of Activists for Peace (GEAP) in Argentina, attended the recognition delivery of the program "Your Neighborhood on Stage" that is developed by the Secretary of Culture and the Deputy Director of Environment of Cordoba.
This governmental institute united more than 50 entities who participated during the year 2016 in cultural, festival and artistic activities and environmental days, with the objective of offering a better quality of life for the inhabitants of this important region of the country.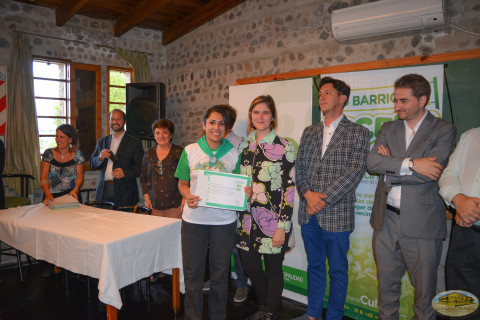 Thanks to the work that the GEAP does in Argentina, the municipality of Cordoba and the Free University of Environment (FUE) invited the GEAP volunteers, who carried out work in favor of the human family during this annual cycle.
The director of Environmental Programming and Management, Mariangeles Cerutti, and the deputy director of Management and Environment, Analia Righetti, made the recognition to the Activists for Peace and members of the Environmental Movement "Guardians for Peace of Mother Earth"
The GEAP in Argentina developed activities for the safety and conservation of the environment with the Social Program Children of Mother Earth with the purpose of contributing solutions and promoting the citizen participation in actions for a sustainable future and development.chilf
Details
Date:
access_time Thursday, November 24, 2016