March "Not one less" reaches a massive call
Global Embassy of Activists for Peace
March "Not one less" reaches a massive call
In Argentina, at a national level the march "Not one Less" was held, protesting violence against women. The Global Embassy of Activists for Peace (GEAP) supported this action with the participation of volunteers from this institution.
The march was carried out with the aim of making visible the serious problem of violence against women; the fight against femicides, and the demand for policies against gender violence, highlighted that every 30 hours a woman dies.
On June 3, citizens were summoned through social networks with the slogan #Notoneless, receiving responses from 2000 people, who concentrated on the central plaza 25 de Mayo in the city of Resistencia, Chaco.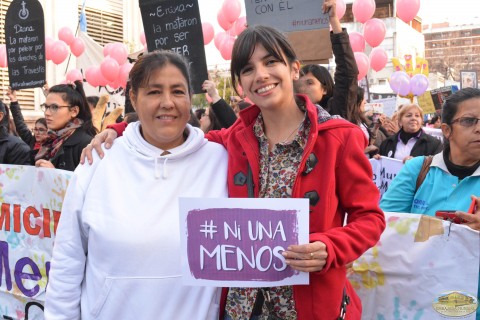 All united
Participating in this mass march were victims of femicides, relatives and public figures. Artists, journalists, athletes (soccer players), political leaders, trade unions and media figures also joined the cause.
Also present were local officials and politicians, such as the national deputy Analía Rach, and social organizations working in defense of human rights.
The march began with a few words from one of the victims; then started the walk around the square, with posters and messages in support of the injured women, photos and various stops.
A halt to gender-based violence, protection by government institutions and the application of instruments that guarantee a better quality of life were some of the requests highlighted during the tour.
Details
Date:
access_time Friday, June 3, 2016