5,150 students attend talks for a culture of blood donation
Global Embassy of Activists for Peace
5,150 students attend talks for a culture of blood donation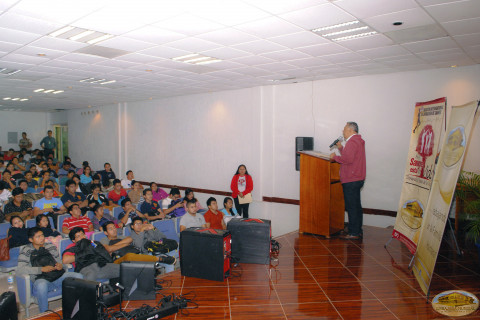 With the execution of awareness talks in different institutions of Tabasco, the Global Embassy of Activists for Peace (GEAP) in Mexico contributed to the formation of a voluntary, altruistic and regular blood donation culture, to increase active participation and effective society.
During February 11th, 14th and 16th, GEAP volunteers under the Integral Program: Life is in the Blood, held training sessions in important schools, where 5,150 students received information about the benefits of being a blood donor.
This program promotes the principles and positive values of the human being for participation, commitment and citizen solidarity. In addition, it helps to obtain self-sufficiency, availability, and safety of blood and its derivatives, through voluntary donation.
Voluntary participation
At the Vasconcelos de Tabasco University, about 100 people met, including students, professors and administrative staff. The awareness-raising talk was given by the director of the Mexican Institute of Social Security (IMSS), Yunia Ramos.
Simultaneously, at the Polytechnic University of the Gulf of Mexico, 50 people were trained about the importance of donating blood usually. This blood drive was attended by the director of school services, Marlín Beltrán.
"I think it's an activity that can save our lives as well as our neighbor's. I am willing to become a voluntary donor and I believe that young people also; and thus, serve as a connection with other institutions", said Beltrán.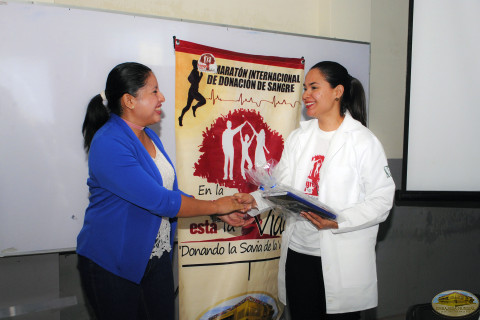 On the other hand, Activists for Peace went to the Higher Technological Institute of Comalcalco (ITSC) and the Academic Division of Health Sciences (DACS) of the Autonomous University of Tabasco Juarez (UJAT), where 5,000 students were sensitized.
Isidro Jiménez, on behalf of the ITSC director, mentioned:
"The intention of the GEAP and the ITSC is to direct that energy, that potential that you have, towards this common cause. These activities are going to leave transcendence in the life of you and your relatives".
In this way, the Tabasco university students joined the contribution of a culture of peace, understanding that voluntarily giving blood is an altruistic act based on the principle of love for life, which promotes solidarity and respect for human dignity.
Details
Date:
access_time Thursday, February 16, 2017