Speech in Commemoration of the International Day in memory of the victims of the Holocaust, Congress of Peru - Dr. Nelly de Sánchez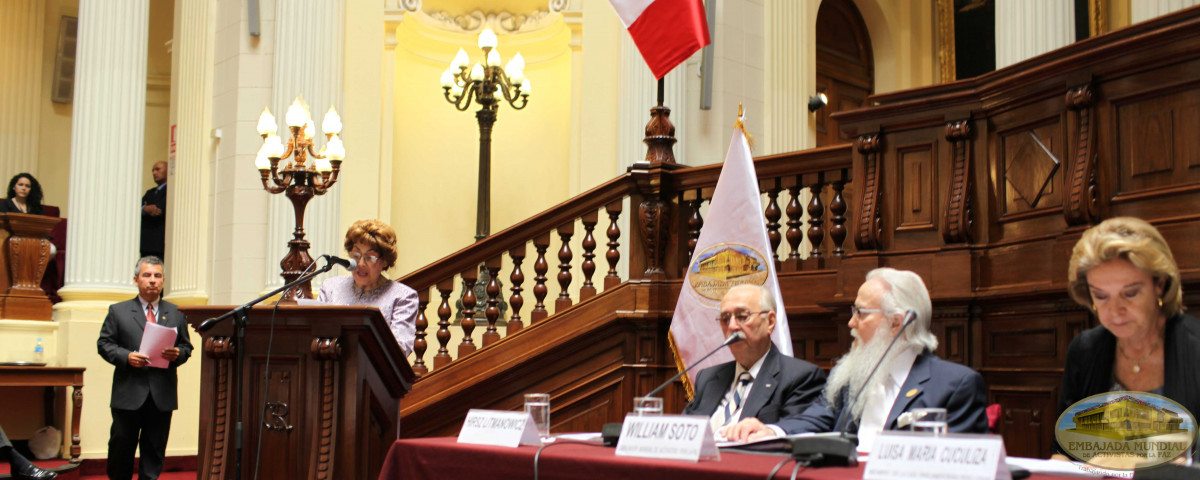 Dr. Nelly de Sánchez
Project Coordinator in Peru
Distinguished authorities who accompany us this morning, it is truly beautiful to be here gathered today in the Congress of our nation and be able to commemorate the International Day in memory of the victims of the Holocaust. It is a way of honoring the memory of the victims and exalt the existence of the survivors, whom I love very much.
Dr. Soto has really truly taught us to love, in his lectures for more than fifty years he has taught is to love Israel, because nobody loves that which they don't know; and a book that Esther Karl gave me filled me with emotion, and the survivor that came at a very young age, and what a feeling, truly, but I am… with how much love I feel in my heart, so I love you very much with all my heart, truly.
From the Global Embassy of Activists for Peace, we believe that forgetting the Holocaust is not only an attack on the right to truth, a disfigurement, an amnesia of history, but also leads to the probability of a new commission of that crime forgotten. For this reason we promote the project "Traces to Remember" as a legacy for future generations.  
Next I want to present a video that shows us the objectives of the project "Traces to Remember" and its international reach. I am very grateful for your attention.
Details
Date:
access_time Tue, 01/28/2014 - 00:00