Universal teachings to train individuals to work for peace
Global Embassy of Activists for Peace
Universal teachings to train individuals to work for peace
At the Zumpango campus, more than 1,000 university students attended the Educational Forum "The Holocaust and Human Rights", an event held by the Global Embassy of Activists for Peace (GEAP) at the Autonomous University of the State of Mexico (UAEM).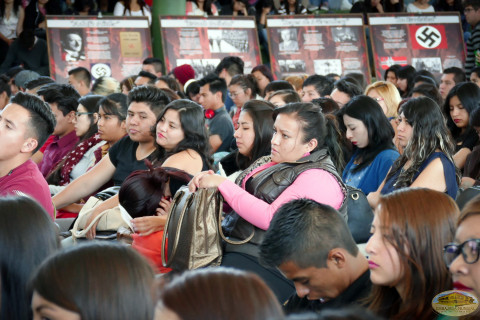 The activity was held with the purpose of transmitting to present and future generations the universal teachings left by the Holocaust, to form human beings who work actively for the peace of the human family.
Raymundo Ocaña, director of the UAEM; vice coordinator of the GEAP, Norma Trejo; coordinator of the State of Mexico, Samuel García; and activists for peace were present during the event.
Ethical, moral and spiritual values
Samuel García presented the Educating to Remember Program. During his dissertation, he mentioned that it is necessary to teach the history of the Holocaust and other genocides on the basis of teaching on human rights, ethical, moral and spiritual values.
"We will be strengthening a culture of peace, based on the respect for human dignity," Garcia said.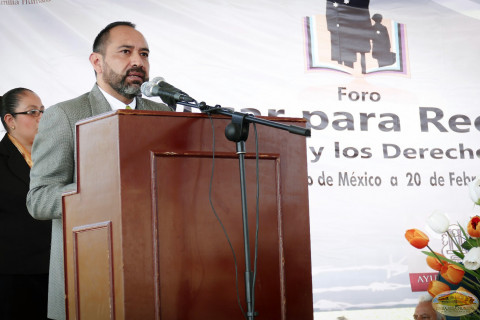 "What we are learning through this forum is very important for young university students, about values and human rights", said Raymundo Ocaña, outlining the importance of remembering what happened in World War II. 
Likewise, Norma Trejo invited the citizens to work with principles and values, with sensitivity and human sense, to be caring, respectful, loving life, understanding the responsibility of remembering the past so that it does not repeat itself.
The speakers emphasized in their participation the importance of human beings to not remain silent before the warning signs that violate their human rights. Finally, the lecturers received recognition for their educational contribution in the university forum.
Details
Date:
access_time Monday, February 20, 2017