The GEAP strengthens a culture of peace through the study of the Holocaust
Global Embassy of Activists for Peace
The GEAP strengthens a culture of peace through the study of the Holocaust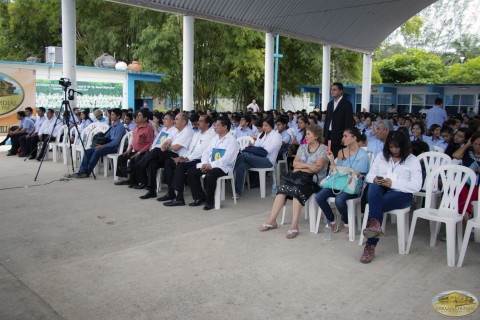 Municipal authorities, businessmen, teachers and 750 students attended the workshop "The Holocaust and Human Rights", an event organized by the Global Embassy of Activists for Peace (GEAP) at the Center for Technological Studies of the Sea (Cetmar) No.20, of the city of Tuxpan, Veracruz.
The event was carried out under the Educating to Remember Program, which aims to strengthen the teaching of ethical, moral and spiritual principles and values ​​through an integral education based on the study of the history of the Holocaust and other genocides.
The mayor of Tuxpan, Raul Ruiz, was in charge of the opening of the event; in his speech he mentioned:
"It is very important to raise awareness among youths about the importance of peace in our lives and know we should not be spectators, but actors, and work together to sow the values ​​that will lead us to a better world."
Educating to Remember
Alejandro Cárdenas Bautista, representing the director of Cetmar, thanked the GEAP for promoting these initiatives. He also said that students should receive education that promotes social growth which contributes to the peace of the human being.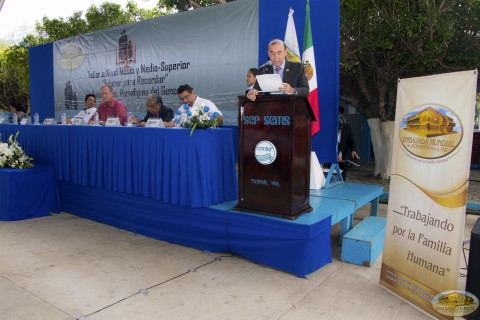 The GEAP's national coordinator in Mexico, Francisco Guerra, presented the Educating to Remember Program. In his statement he stated:
"In recent years the GEAP's main mission has been to work promoting a culture of peace, and we do it actively through initiatives and projects that we have been developing, where thousands of young people from Mexico have joined."
The Holocaust and Human Rights was the theme presented by the historian Mauro Sosme, where he emphasized:
"For many years, the idea that the Holocaust was a crime against the Jewish people has been misconstrued and propagated. The Holocaust, was actually a crime against the human family, which is why it is necessary that you from young people that know and make the change that we need."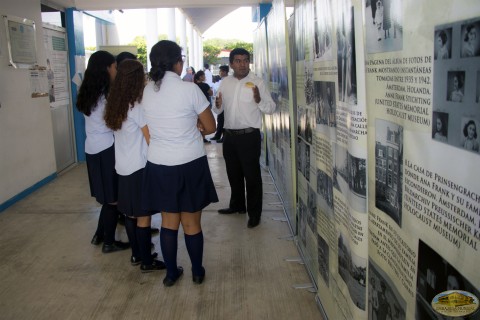 Significant contributions
The conclusions were given by the GEAP coordinator, who thanked the rapporteurs for the contributions generated during the workshop, based on the main focus of the GEAP, which is to promote a culture of peace through education.
The event concluded with a tour through the Holocaust photo gallery that showed what happened in World War II.
The educative Program Educating to Remember promotes principles, values ​​and human rights through the study of the Holocaust, strengthening a culture of peace and respect for the dignity of the human family, for the development of an integral education in schools in different countries of Latin America and the world.
Details
Date:
access_time Wednesday, October 12, 2016