The CECyTE opens its doors to the first Holocaust workshop
Global Embassy of Activists for Peace
The CECyTE opens its doors to the first Holocaust workshop
With approximately 1400 students attending the College of Scientific and Technological Studies (CECyTE) in Tabasco, Mexico, the first Holocaust Workshop (middle level) "The Holocaust, Paradigm of Genocide" was held on February 26 2015.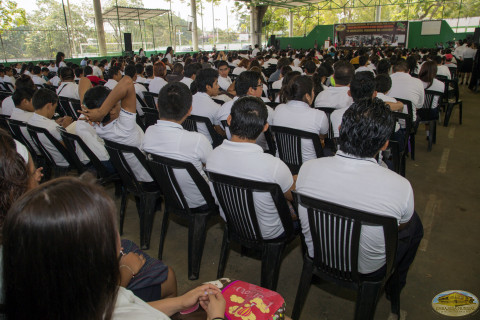 The event, organized by the Global Embassy of Activists for Peace (GEAP) in partnership with the Educational Institution, sowed a seed of respect for dignity and concern in their hearts to remember one of the cruelest historical tragedies in human history.
Workshops like this one, make hate speeches and discrimination easy to identify as warning signals, producing in young people the confidence to eradicate hatred and evil among people.
To become multipliers of peace is a contribution that benefits present and future generations
Dr. Soto, executive president of the GEAP, in his intervention delivered a message of reflection in which he reminded students of the importance of values such as tolerance and respect for their peers:
"Every human being is different, they are unique in their way of thinking and working; without ceasing to be our brothers. To learn to respect others is the first step to prevent a genocide, which is why I have always stressed that an education in ethical values and principles is fundamental to prevent any form of discrimination and to neutralize hate speeches."
As a result of this encounter, Mrs. Socorro May Lopez, linking director of the CECyTE, manifested her interest in bringing the photographic library of the Holocaust and the educational workshops to the 21 campuses that the educational institution has in the state of Tabasco: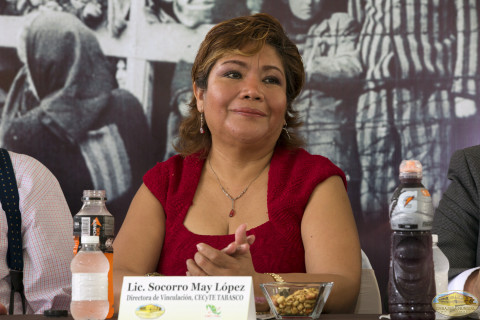 "I extend the applause for the presence of the youth to whom they will be presenters of the future, of the world, to spread the principles and values for the welfare of humanity."
The event counted with the participation of survivor, Mr. Abraham Meisner, who, through his life story, was living proof that the human mind is capable of the greatest atrocity.
Details
Date:
access_time Thursday, February 26, 2015