ARSEPAZ signs 7 agreements for a corporate culture for peace
Global Embassy of Activists for Peace
ARSEPAZ signs 7 agreements for a corporate culture for peace
Through the International Alliance of Universities for Peace and Sustainable Development (ARSEPAZ), the Global Embassy of Activists for Peace (GEAP) in Mexico held the Second National Business Meeting "Social responsibility is your responsibility" in coordination with the foundation of the Benemérita Autonomous University of Puebla (BUAP).
The purpose is to integrate the business sector in the work for the formation of a corporate culture for peace, based on values ​​and principles, as an effective way to address the social problems and sustainability of Mother Earth. In the event 7 collaboration agreements were signed with Mexican companies.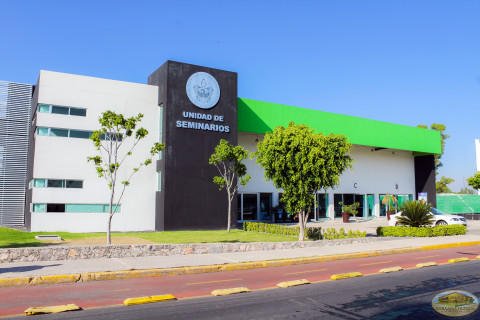 Esplanade of the RSE event unit of the BUAP seminars
The University City Seminars Unit of the BUAP was the venue of the event attended by 140 businessmen, government personalities, professors, students, civil associations, foundations, media, and the general public.
The opening of the meeting was in charge of Gonzalo Bojalil, executive director of the BUAP Foundation. In his participation he commented that through the alliances and agreements offered by the GEAP, the foundation is strengthened and can do much more.
Francisco Guerra, national coordinator of the GEAP in Mexico, expressed in his presentation:
"We must understand that through alliances, the participation of all social actors, establishing agreements and everyone within the scope of their competence can contribute to the solution of the problems that afflict society in general."
Development and ethical growth
Sara Resnik, participated with the theme "Ethical Leadership in Corporate Social Responsibility" and emphasized the importance of caring for human capital and identifying the ethical leaders that contribute to productivity for the development and growth of a company.
In the same way, 3 panels were developed with the following themes:
The importance of alliances and their implementation in CSR.
Success stories.

Second meeting

Second CSR business meeting in Puebla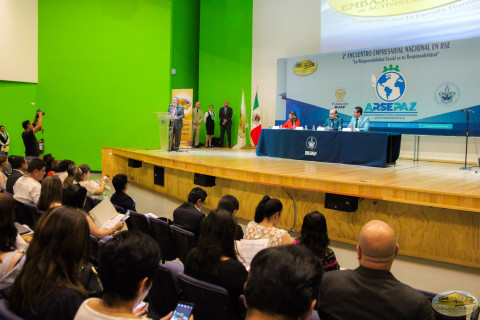 Segundo encuentro empresarial RSE en Puebla
Javier Mestre, director of Correspondents in Mexico, participated in the panels; Leopoldo Sánchez, Manager of RSE of Estrella Roja Buses; Juan Pérez, research professor of the BUAP; Mario Salgado, entrepreneur researcher of renewable energy, and María Hernández, general director of the Business Coordinating Council of Irapuato.
Representatives of the School of Training and Business Development (ESCADE), Yucateco Entrepreneur Foundation, Commercial JID S De RL De CV, Mexican Agency of Ships and Containers, Pies Secos Foundation and C.I.A.S.
Signing of agreements
With the signing of the 7 collaboration agreements with companies in the state of Puebla, Veracruz and Mexico City, the GEAP continues the actions established in the objectives of ARSEPAZ and in the creation of an international alliance of companies that works to strengthen a corporate culture for peace.
Details
Date:
access_time Friday, June 1, 2018