3rd International Blood Donation Marathon: Life is in the Blood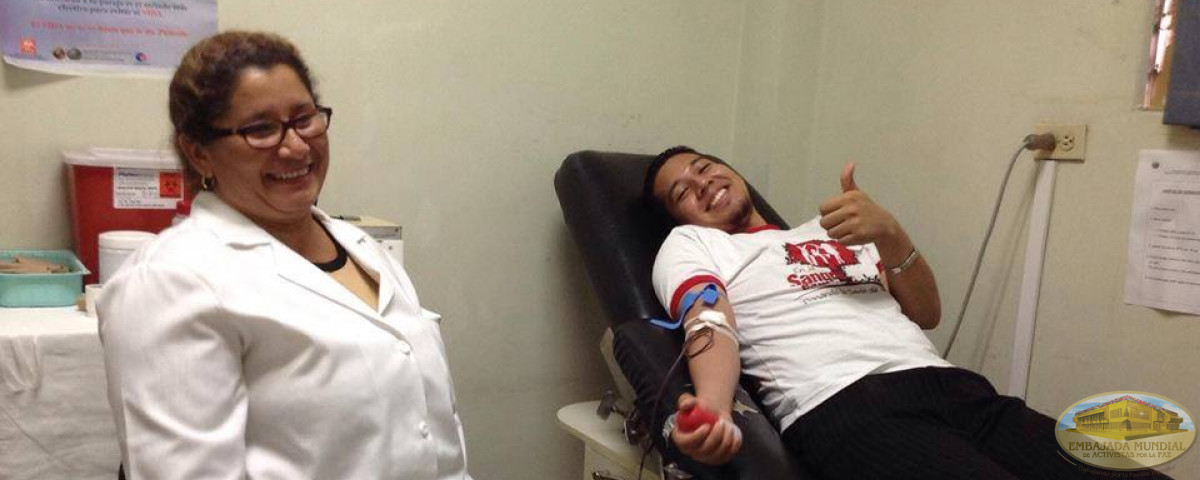 Given the urgency for safe blood to be available whenever and wherever it is needed (whether this is due to a traffic accident, blood transfusion, birth complication or surgery), the Global Embassy of Activists for Peace, a nonprofit organization headquartered in Puerto Rico, collected 30,123 effective blood units ready to be used in medical centers during its two consecutive blood drive marathons in 2013, carried out in more than 20 countries, in partnership with blood banks, health and governmental institutions, private companies, the media and thousands of volunteers who have been participating in this convening.
Blood is a vital liquid that CANNOT BE FABRICATED, it can only be donated by another human and stored for a limited time before use, that is why regular blood donors are needed, and the goal of this MARATHON FOR LIFE is to create a culture of regular and voluntary blood donation.
Even without knowing who will benefit from the 500 milliliters of blood donated, up to 4 lives can be saved with just one donation, since blood components can be used individually.
ARGENTINA, BOLIVIA, BRAZIL, COLOMBIA, COSTA RICA, CHILE, EL SALVADOR, ECUADOR, SPAIN, THE UNITED STATES, GUATEMALA, HONDURAS, MEXICO, NICARAGUA, PANAMA, PARAGUAY, PERU, DOMINICAN REPUBLIC, PUERTO RICO AND VENEZUELA have joined in solidarity, inviting its citizens to participate in the various blood drives that will be carried out during the MONTH OF APRIL, asking us to support one another in order to have this vital liquid available.
The Marathon calendar is available at  www.embajadadeactivistasporlapaz.com. You can also find it at Facebook/enlasangreestalavida or by following us on twitter at embactporlapaz.
In their hearts, everyone has the desire to live and help others live; and in their veins, they have the way to do so.
Email: prensa@embajadadeactivistasporlapaz.com
Blood drive location: ________________________                                  
Date, place, time, contact phone number
Details
Date:
access_time Tue, 04/01/2014 - 00:00